Description
The YJ ZhiLong 3x3 M is a miniature magnetic 3x3 from popular toy manufacturer, YJ. The ZhiLong 3x3 M features mid-strength magnets which make for an enjoyable, controllable solving experience. The YJ ZhiLong 3x3 M is undoubtedly the best magnetic mini 3x3 on the market to-date. 
We recommend this puzzle for people with smaller hands or those that enjoy smaller puzzles.
Weight: 58g
Size: 50mm3
Customer Reviews
This cube is AMAZING!
This cube is incredibly fast and smooth out the box with perfect corner cutting. Its really good for one-handed and two-handed (if you have small hands). I think the price for this cube is a bargain for the cubes outstanding performance! I would highly recommend this cube!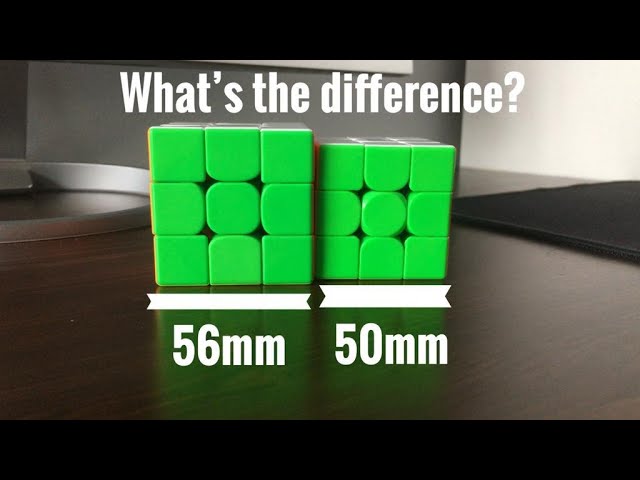 Great cube
This is a great cube for one hand and normal 3x3 solves.
Fantastic little cube
This is great cube and something a little different as it a 3x3 the same size as a 2x2. It feels really well made and if you want a small cube for small hands, or one handed solves this is really a bargain at this price. It is too small to be used as a regular cube for me, as an adult, but i think it could be a perfect cube for small kids getting into cubing. Great quality and a great price.
Excellent cube
If you are looking for a 3 X 3 this is the cube for you. Not only does it turn smoothly but it's so affordable. Cannot recommend this cube enough. The delivery was very quick and efficient.
Loves this cube right out of the box. Size means can't spam tps on it but it turns and corner cuts great. Perfect for casual slow solves or on the go cubing.
Packaging
Some manufacturers use thinner-walled boxes for their packaging - For example, The GAN Mirror M and GAN Pyraminx use thin card-like packaging, which may appear damaged upon arrival. We use eco mailing-bags with recyclable hive-wrap for protection during shipping from us, to you.
If you have concerns over our packaging and are worried about damage in transit please read our full terms here.