Description
The MonsterGO AI (or MG3 AI) cube is a new smart cube from GAN under the MonsterGo brand. This budget smart cube features 48 magnets, an anti-pop corner foot design and up to 280 hours of play time (based on1 hour a day for 280 days). 
Simply connect the MG3 AI with your Cube Station app (available in both the iOS and Android app stores). The Cube station app features full data analysis of your solve, AI tutorials, Global online battles and advanced training. With the Cube Station app you also have access to GANs Algorithm library and full video reconstructions of your solves.
Weight: 77g
Size: 56mm3
What's In The Box?
Solution Pamphlet
Instruction Manual
Payment & Security
Your payment information is processed securely. We do not store credit card details nor have access to your credit card information.
Customer Reviews
Amazing smart cube for £20!
Very nice cube, and works perfectly with cubeast and cubestation. Corner cutting isn't quite as good as a normal cube, but I don't notice during solves and get times just as good as I do on my main. Lubed it with a bit of xmt-10 and adheron heavy as it's dry ootb. If you're looking for a smart cube but don't want to pay £40, definitely get this one.
Better than expected for the price.
It's better than I had expected after my experience with the iCarry. The app has gotten better as well with less bugs and connection issues. It also turns a bit better although it catches from time to time which can mess up times. It still performs decently though but overall the Moyu AI smart cube performs a lot better and is quieter while turning. It also feels more natural in the hand so if you can afford it I would go with Moyu. If not then the Monster Go AI is still a decent alternative especially for the price. The app captures all your stats, data for review and has improved with updates. I might make a video comparison of different smart cubes in the future but for now I have included an unboxing of the Monster Go AI smart cube along with other stuff purchased from KewbzuK below.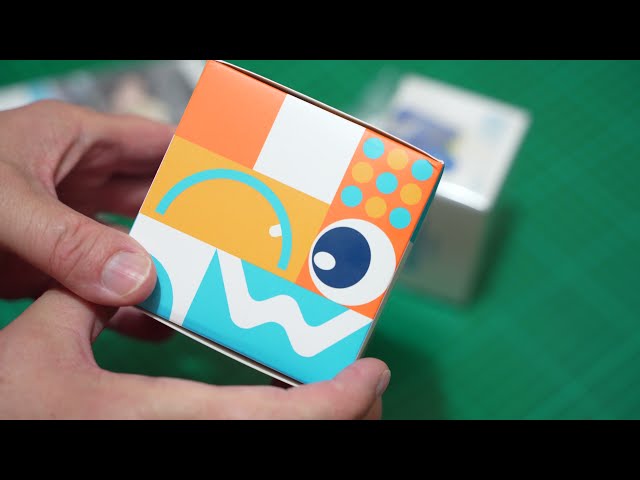 Excellent entry level smart cube!
I have used most of the smart cubes currently available and would easily place the new moyu ai cube as my overall favourite. Saw the mg3ai at what I would class as a great price (especially compared to the GoCube) and curiosity got the better of me despite already owning a gan iplay and icarry, glad I did as I think that despite the lack of extra bits for adjustment like the other gan smart cubes, this feels nicer to use than the icarry. The cube pieces are a split design as opposed to the caps used on the other gan cubes, it is pretty quick out of the box but a bit clacky. I've used a mix of solar and nebula lubes to smooth it out but keep it pretty fluid, that along with what feel like stronger magnets keep the cube stable and still capable of good movement with fairly decent corner cutting. It uses the same app as the gan smart cubes, CubeStation, it pairs up pretty quickly and the cube on the screen switches over to the monster go logo which is a nice touch. Not tried it on cubeast yet so not sure if it has been added, though the devs are pretty quick at adding the new cubes to it. Overall it is pretty nice to use and I think I actually prefer it over the carry.